Red Cross Red Crescent Movement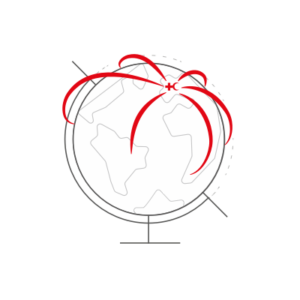 Since 2007, the Red Cross Red Crescent National Societies and partners have been working on developing the Forecast-based Financing approach with technical guidance from the Red Cross Red Crescent Climate Centre. The knowledge builds upon our expertise in disaster management and in particular on the years of experience in developing community early warning systems.
Starting in 2013, the Red Cross Red Crescent Movement has been able to deepen the operationalization of anticipatory humanitarian assistance by testing and refining the approach through the design and implementation of FbF pilot projects with support from the German Red Cross and the German Federal Foreign Office.
In collaboration with a growing number of other partners, a total of 16 National Societies in Africa, the Americas and Asia/Pacific are currently implementing FbF pilot projects in various stages. With the FbF methodology, forecasts have successfully triggered early action by National Societies in Peru, Togo, Uganda, Bangladesh and Mongolia.
Details
Contact
Kara Devonna SIAHAAN

Senior Officer
International Federation of Red Cross and Red Crescent Societies (IFRC)
kara.siahaan@ifrc.org
Related Documents
Forecast-based Action by the DREF
Ein innovativer Ansatz braucht einen eigenen Finanzierungsmechanismus.