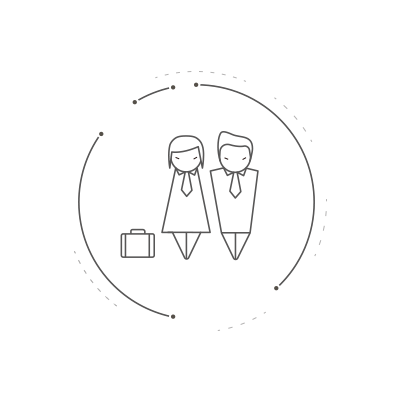 Private Sector partnerships are of great value for the future success of FbF. Especially partners that make innovation and technology their priority can help shape the future of humanitarian aid and make sure that their contribution is used in an efficient way. By supporting the programme, partners not only support people in need, but prevent them from facing hardship in the first place. Contribution to FbF is appreciated in terms of financial support, but also assistance with technology, knowledge or logistics helps to advance the programme. Any kind of contribution has a visible impact.
Introducing Our Partners
Marga and Walter Boll-Stiftung
Marga-and-Walter-Foundation is a German Red Cross partner since 2014. Besides supporting various disaster relief projects, the foundation provides core funding for the new FbF project in Vietnam.
Ikea Foundation
Ikea Foundation supports the Netherlands Red Cross and its partners in Forecast-based financing, Data preparedness and Cash Transfer Programming in Kenya, Ethiopia and Uganda. The goal of this 5-year project is to reduce the impact of climate change on the most vulnerable people.
Knorr-Bremse Global Care
Knorr-Bremse Global Care (KBGC) is supporting the development of an Early Action Protocol for heavy rains in Peru. The engagement is based on KBGC's longstanding comittment to Climate Change adaption programmes in the region.
OSRAM
OSRAM, a globally leading lighting manufacturer, became our first corporate partner in 2016. As part of a 5-year partnership agreement OSRAM supports the overall development of the FbF concept .
Volkswagen
An official German Red Cross partner since 2013, global carmaker Volkswagen prolonged its partnership for three more years in 2017. The new commitment includes support for FbF and complements the company's "classic" disaster relief activities.
Details
Contact
Lucy Schweingruber
Foundations
Deutsches Rotes Kreuz e.V.
Violette Matuszewski
Corporate Sector Partnerships
Deutsches Rotes Kreuz e.V.
Related Documents
Forecast-based Action by the DREF
An innovative approach like FbF requires a dedicated financing mechanism.