Kyrgyzstan and Tajikistan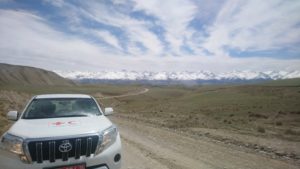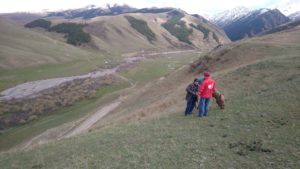 More than 70 percent of the population of Kyrgyzstan and Tajikistan lives in rural areas, their livelihood is largely based on agriculture. Frequent natural disasters such as flash floods, floods, mudflows, heat waves and droughts cause massive damage to both fields and livestock and thus often threaten their very existence and the future of their children. Climate change favors this development. A record 158 landslides were recorded in Kyrgyzstan in 2017, with 34 deaths. The situation is similar for Tajikistan: In 2017 alone, more than two hundred people died as a result of natural disasters. Using prediction models, the local weather authorities can predict rainfall and extreme temperatures at both regional and district levels. Work is also underway to better predict the formation of flash floods and mudslides and to develop warning systems for landslides.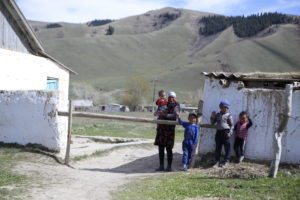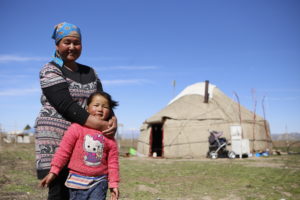 The pilot project has been launched in 2019. It envisages the introduction of FbF in Kyrgyzstan and Tajikistan to reduce the humanitarian impact of the increasing number extreme weather events on the population. The focus is on the development of Early Action Protocols (EAPs) in order to mitigate the impact from cold waves and heat waves in rural parts of Kyrgyzstan and Tajikistan. Through these EAPs, the Red Crescent Societies of both countries will be able to draw on the Forecast-based Action (FbA) by the DREF fund of the IFRC in Geneva whenever weather forecasts reach critical thresholds for approaching natural disasters. These funds can be used to carry out predefined short-term measures in affected communities. People are thus better protected: Families can bring their belongings to safety, protect their livestock and better cushion the harmful consequences of extreme weather conditions. In this way, extreme weather does not throw them back again and again in their economic and health development.
Details
Key Facts
Countries: Kyrgyzstan and Tajikistan
Hazards: Coldwaves, Heatwaves
Duration: 2019 – 2021
National Partner Societies:
Red Cresenct Society of Kyrgyzstan
Tajikistan Red Crescent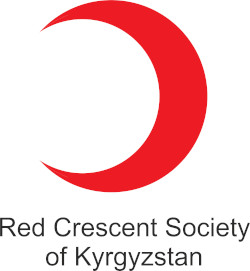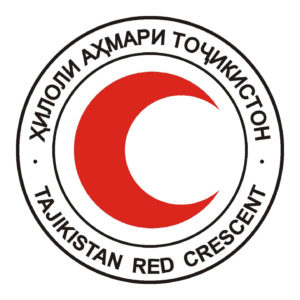 Related Documents
One project, many stories