Vietnam

Vietnam is one of the most hazard-prone countries in the Asia Pacific Region, susceptible to typhoons, floods, inundation, droughts, heat waves, sea water intrusion, landslides, forest fires and others.
The project focuses on heat waves in Hanoi and is the first FbF project to focus on extreme events in urban areas. In Hanoi the average daily temperatures have risen in recent years; past heatwaves have led to a 20.0% increase in hospital admissions for all causes and 45.9% for respiratory diseases.
One main element of the project is the identification of early actions that can reduce these health impacts of heatwaves, with a special focus on groups that are particularly affected like the elderly. Research, consultation with experts and field assessments are currently under way.
Stay up to date with the implementation of FbF in Vietnam by subscribing to our newsletter.
Find out more about the FbF project in Vietnam on our new online platform Anticipation Hub.
Follow the program's development as it implements the seven step methodology used by Red Cross and Red Crescent Societies to develop FbF mechanisms:
Background

Update #3: Knowledge, Attitudes, and Practices: Measuring Community Understanding of Heat Waves (English)
Update #4: Forecasting Impact: Identifying Urban Areas Most Vulnerable to Heat Waves (English)



Update #5: Heatwave Early Actions – Test in Hanoi (English)
Update #6: EnhancingHeatwave Early Actions in Hanoi (English)

Update #7: The Trigger Protocol for Heatwaves in Hanoi (English)


Details
Key Facts
Region: Hanoi
Hazard: Heat Waves
Duration: 2018 – 2020
PNS: Vietnam Red Cross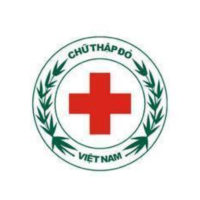 Newsletter
Related Documents
Media Coverage
SHARE THIS PROJECT. CHOOSE YOUR PLATFORM!