Climate:RED Virtual Summit 2020


The Red Cross and Red Crescent network will be running Climate:RED, an entirely virtual and global climate change summit on 9 – 10 September 2020. By bringing together people from all around the world without any flights, Climate:Red creates a truly global platform to debate, learn from each other and inspire climate action.
To register
Join us in this session at the virtual #ClimateRED Summit on 9-10 September by registering here.
Our sessions at the Climate:RED Virtual Summit
The Anticipation Hub – an initiative of the German Red Cross, IFRC and the Climate Centre – is pleased to invite you to the following sessions under the themes of Early Warning Early Action, Forecast-based Financing and Disaster Risk Financing: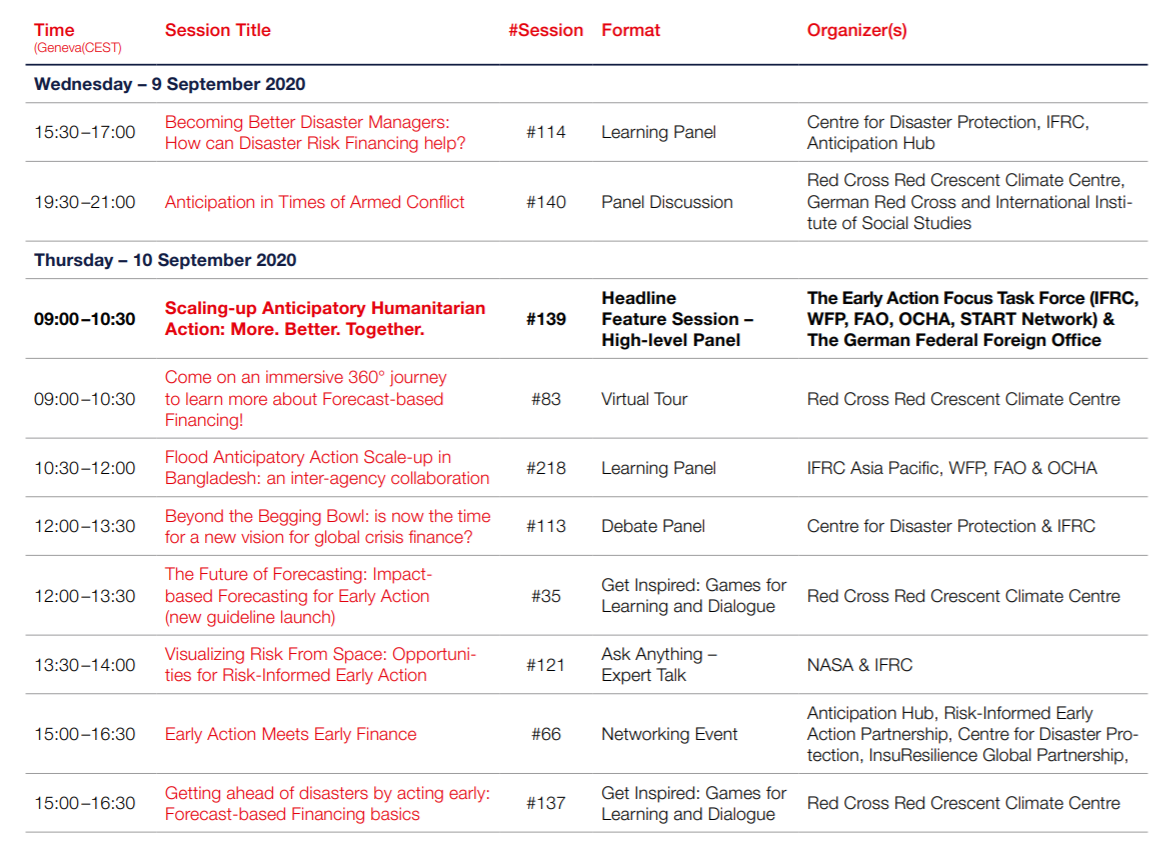 Get to know our speakers
Flyer

Kara D. Siahaan

Coordinator Early Action and Disaster Risk Financing
IFRC